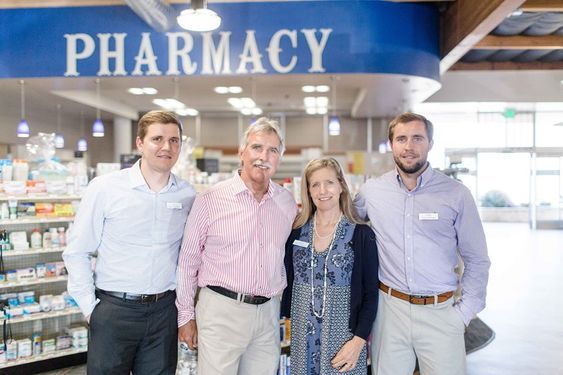 About us
As a service-oriented pharmacy, we offer our patients specific and medically current advice in all matters concerning your health.
What Star Pharmacy & Gifts has to offer:
Durable Medical Equipment/Home Medical Supplies
Immunizations
Orthopedic and Compression Wear
Traditional and Advanced Wound Care
Colostomy and Urostomy Supplies
Breast Pumps
Rentals
Read what People Are Saying About Us
"Star Pharmacy has a great selection of unique gifts & decor that truly stand out. They have local artisan brands from around the area that are beautifully made. And if you are ever in need of durable medical equipment this is the place to go with a wide selection of name brand products, plus the staff is very friendly and helpful!" - Dominique P.
"This place is a gem. They are a well-stocked pharmacy with lovely decor and a unique atmosphere. The best feature of all is their personal touch. They value their customers and are quite helpful. They have many medical supplies as well as their pharmacy. The selection of gifts is great, nice quality. The whole business is top-notch. I am impressed!" - Katt M.
"This is a wonderful, awesome Pharmacy!! I was using CVS for years, but they wouldn't accommodate one simple simple request for me. So I luckily came here and Russ immediately took care of it!!" - Paul W.